hai bloggerzz and readerzz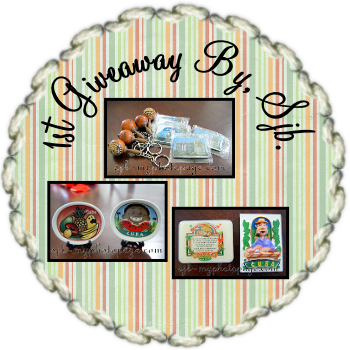 2 easy steps:
1. Create an post in your blog with title 1st Giveaway by Sjband link back to me.

2. Place the above 1st Giveaway By Sjb banner in your entry & sidebar and link to this entry
5 LUCKY BLOGGERS will get 2 ITEMS - 1 KEY CHAIN and 1 FRIDGE MAGNET from Cuba.
And 4 LUCKY BLOGGERS will get ONE(1) of these.
Dateline:
August 31, 2011 - Midnight.